Delivering Diverse Solutions For Defined Markets
Sheet Metal Fabrication Solutions
Metal fabrication is the process of building machines, machine components and structures from various raw metal materials. The process includes cutting, burning, welding, machining, forming, and assembly to create the final product. Leveraging on its past experience and sprawling manufacturing area equipped with highly specialised machines, MSL is aiming ahead to become one of the top Metal fabrication manufacturers and supplier of sheet metal parts and components in India and abroad.
At MSL, we are having wide experience and exposure in handling the following material for structural work, bespoke and batch work fabrication like:
(a)

Mild Steel Grade

(b)

Carbon Steel

(c)

Alloy Steel

(d)

Stainless Steel

(e)

Corten Steel / IRS M41

(f)

Aluminum.
Our Product Manufacturing Capability
Our best and specialized fleet of machines enable us to perform all the manufacturing processes under one roof like –handling big products-Tools and fixtures-surface preparation / Treatment-Cutting-Bending-Welding-Painting-Blasting-Heat Treatment etc. We have world-class experience and expertise to design Heavy Fabrication/ Sheet metal products starting from small size structure to heavy critical solutions. Our product line includes –
(1.) Sheet metal components for Railways Locomotives and Rolling components like:
- Vehicle body (roof, side walls, end walls)
- Underframes (extension, sidebars, cross bearers, assembly)
- Bogies (headstocks, sole bars, cross bearers, bogie frames)
- Bolsters
- Fuel tanks of vehicles
- Entrance, end & sliding doors
- Self-supporting equipment boxes & underfloor containers
- Internal parts of passenger coaches (partitions, walls, doors, paneling)
- Steps, hand rails, seating and window frames, and ventilation grilles
- Doors for LHB / MEMU / Metro Coaches
(2.)

Fabrication of metal components for defence, Construction, Metal and Minning Equipment, Earth Moving Machineries.

(3.)

Fabrication of structural metal products

(4.)

Fabrication of tanks, reservoirs and containers of metal.

(5.)

Fabrication of Machinery and Equipment for Power Sector, Steel Sector, Oil and gas sector, Biogas plant, Sugar and Distillery Plant, Rice Mills
(6).

Metal fabrication of General purpose, Agri- implements, forestry, metal forming and special purpose machinery

(7.)

Metal fabrication of Auto Components

(8.)

Metal fabrication of bodies for motor vehicles

(9.)

Acoustic Enclosures

(10.)

Site Office Structures, Cabins

(11.)

Conveyors's Structures

(12.)

Industrial metal pavements, Gratings, Railings etc.

(13.)

Parts of Special Purpose Machines

(14.)

Big jigs and Fixtures for handling heavy items

(15.)

Complete Vehicle Bodies

(16.)

Spray Headers, Cleaning systems structures

(17.)

Pallets, Various Stacking Structures
What makes our products best-in-the industry?
Supply chain strength, vast experience, in-house capabilities and capacity.

High durable and certified materials used.

Deep capabilities in sheet metal and machining – design, manufacturing, finishing, and even complex assemblies.
Faster turnaround time with highest quality.

Compliance with national and international standards.
Railway Coach Underframe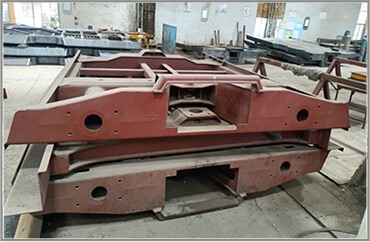 End Part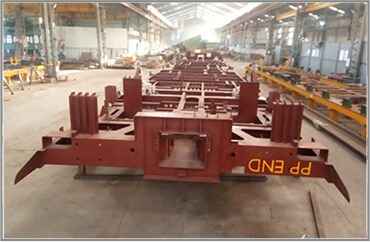 End Part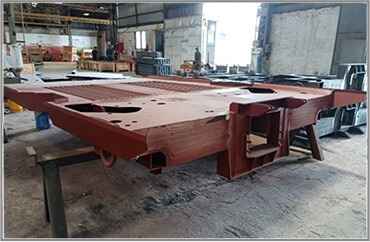 Front Part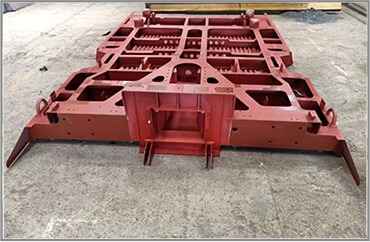 Front Part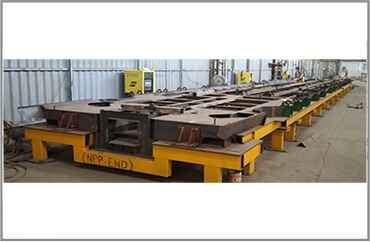 Underframe
Railway Coach Roof Complete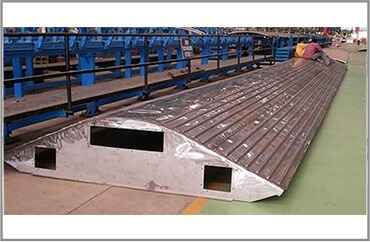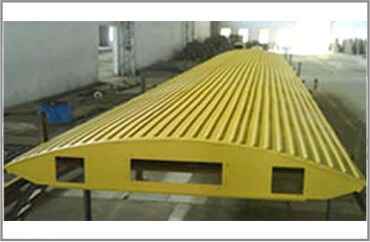 Railway Coach Side Wall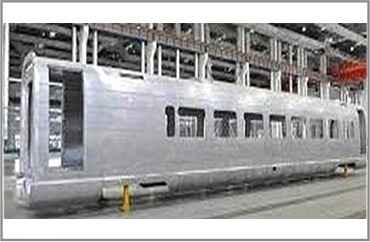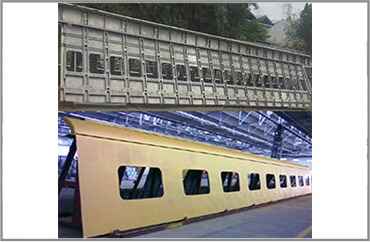 Bogie Frame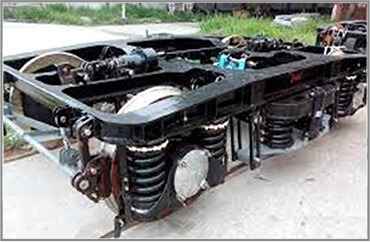 Railway Coach MRVC Bogie Frame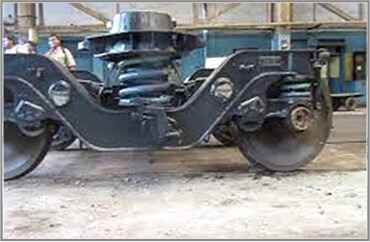 Railway Coach MRVC Bogie Frame
Railway Coach SS End Wall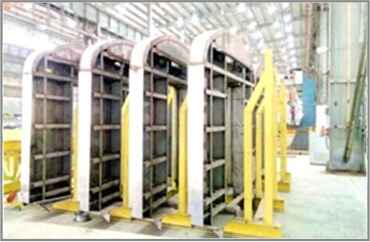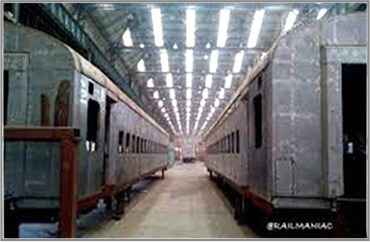 Railway Coach Entrance Door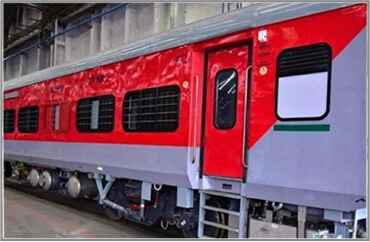 DRDO Defence Cradle Assembly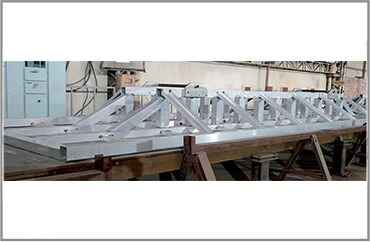 Get in touch to know more about our solutions